As a business, we have an ambition to become the market leader of care services in the UK.
Clece Care Services opened in the UK in 2013 to maximise the independence, well-being and quality of life of individuals in their own home.
Since then, we have grown to a team of over 6,000 care and support professionals, working together to provide bespoke, personalised care and support services to a wide range of people so that they can live at home independently.
Clece Care Services is part of the Clece Group, with over 90,000 employees working across the UK, Spain and Portugal. Together we work to improve lives of over one million people across Europe, maintaining and improving the efficiency of our buildings whilst caring for and protecting the environment.
During the two year Graduate Business Management Programme you will have the opportunity to rotate across the business, gaining vital experience in the following core areas: Operations, HR and Finance.
As well as hands-on experience in our office, you will receive full in-house training from our senior management team. This will be supplemented by external training that is tailored to your own personal development.
In addition:
You will rotate between departments to gain insight into all areas of the industry
You will develop key management skills, from rostering to reporting, and have the opportunity to implement these directly
You will collect information and report findings back to the team
You will receive in-house training to develop into a future leader of the business
As part of the scheme, you will have the opportunity to take up positions within other areas of the business which may mean relocation around the UK.
The Ideal Graduate Business Management Scheme candidate: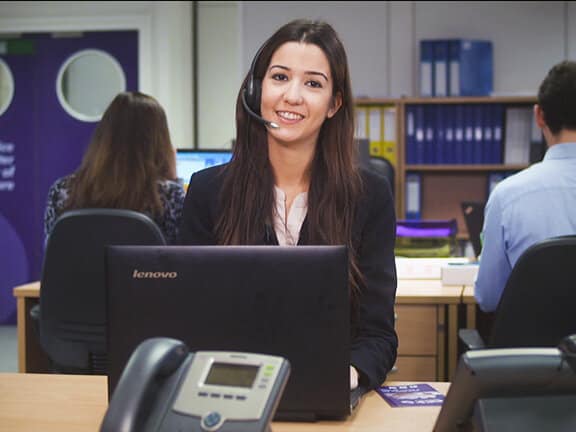 Care to make a difference?
Find your career path with
CCS Group from over 100
locations across the UK
Our people are what sets us apart
Our services are based on our core principles – we ensure our care and support focuses on your overall well-being and allows you to live with dignity. We are fully registered with the Care Quality Commission (CQC) and we are a member of the United Kingdom Home Care Association (UKHCA).
Our success can be measured not only in terms of our diversified business model and our consistent growth, but also by the strong social involvement within the company and in the local communities we work in.
This involvement goes beyond business activity and has become a commitment to society through inclusion, social awareness and the care of people. Today, more than 6,500 of our employees are from the most disadvantaged collectives. It is this vision, effort and commitment which makes us stand out from the rest.
The Clece Group was formed in 1992 as an exciting project which sought to offer quality care services to companies and institutions. Today this project is now a reality, with more than 90,000 people working for the company across Spain, Portugal and the United Kingdom. It is this success that inspired the founding of Clece Care Services in 2013.